BPL 2023 TV Coverage (Worldwide)
|
Bangladesh Premier League is the domestic T20 competition taking place every year, arranged by Bangladesh Cricket Board. The BD people are known as one of the most cricket-loving fanbases in the cricket world.
Although the technological features of this competition are not as much improved as the likes of IPL or BBL, the league is still among the top 5 mostly watched domestic T20 competitions.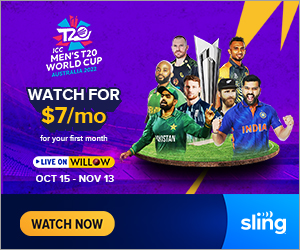 A huge number of fans in all parts of the world are interested in watching the matches. If you're trying to find the matches on TV in your area, we've put together a full guide to BPL broadcasting TV channels around the world.
BPL T20 2023 Broadcast TV Channels (Worldwide)
| | | |
| --- | --- | --- |
| Country or Region | Broadcasting TV Networks | Online Streaming Source |
| United States of America | Willow TV | Sling TV |
| Bangladesh | GTV (Gazi TV), Maasranga | YouTube on Rabbitholebd |
| India | DSport | YouTube on Rabbitholebd |
| Pakistan | Geo Super | YouTube on Rabbitholebd |
| Canada | Willow TV | Hotstar US |
| Caribbean Islands (Antigua, Barbados, Barbuda, Bermuda, Guyana, Jamaica, St Kitts and Nevis, St Lucia, Trinidad & Tobago and Others) | Flow Sports | YouTube on Rabbitholebd |
| United Kingdom (England, Scotland, Northern Ireland, Wales) | Star Gold | Hotstar UK |
| Southeast Asia (East Timor, Hong Kong, Indonesia, Laos, Macau, Malaysia, Mongolia, Myanmar, Philippines, Singapore, Taiwan, Thailand, Vietnam) | N/A | SportsFix |
| Middle East and North Africa (United Arab Emirates, Algeria, Bahrain, Chad, Comoros, Djibouti, Iran, Iraq, Jordan, Kuwait, Lebanon, Libya, Mauritania, Morocco, Oman, Palestine, Qatar, Somalia, Sudan, Tunisia, Syria, Yemen) | N/A | CRICINGIF |
| Australia, New Zealand | N/A | YouTube on Rabbitholebd |
| Sub-Saharan Africa (South Africa, Kenya, Zimbabwe, Nigeria and Others) | StarTimes | N/A |
| China, Japan, South Korea, Russia | N/A | Ticon System Ltd. |
| Rest of the World (Europe, South America and Others) | N/A | YouTube on Rabbitholebd |
BPL Online Streaming Options and Cost in Various Countries:
We may earn a commission if you make a purchase, at no additional cost to you.
In the United States, viewers can enjoy the actions either through Willow TV which is available on the live streaming service Sling TV. With Sling TV, you can watch Willow HD and Willow Xtra without cable. You can get Willow HD and Willow Xtra for only $7 for your first month with no contract and no hidden fees.
Watchers from Bangladesh, India, Pakistan, Australia and many of the other parts of the world, can catch the actions from an entire BPL campaign for completely free. YouTube on Rabbitholebd streams all the BPL encounters live and lets the viewers watch without paying.
Canadian viewers can catch the actions live through Hotstar Canada and they can subscribe the service on monthly basis for only 12.99 Canadian Dollar. The yearly package is way too much cheap as it only makes the users pay 49.99 CAD.
UK based followers too can watch the BPL fixtures live through Hotstar. The UK section of the service has monthly and annual subscription fees of 11.99 GBP and 59.99 GBP only.
All the Hotstar services demand additional taxes, which will be added with the regular prices.
Bet365 users can enjoy the BPL matches live through the platform's app and website, just by depositing 10 USD or more. However, the popular betting platform doesn't charge any fee for watching games, the users can use the fund for gambling and can make money.