All Cricket Coaches Salary 2022
|
Cricket Coaches are paid in high amounts as their annual salary. For any game coaches are very important. The guidance of a coach really makes a team harder. Though the coaches are not seen playing on the field, his dignity is seen in the field very clearly. However, the coaches are paid as the team performances. The cricket team wants best and best performance. For that they hire the best coaches for the side. Sometimes they hire local managers and sometimes the foreigners. In that case they agree to pay the highest compensation as their effort. As well as Cricket team India, Pakistan, Australia, England considering the local coach and India coache Ravi Shastri is the highest paid cricket coach in the world. Here we listed all Cricket Coaches Salary 2022. CRICKET COMMENTATORS SALARY.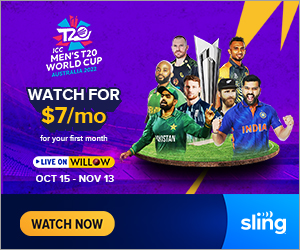 CRICKET COACHES SALARY 2022

| | | | |
| --- | --- | --- | --- |
| Coach | Nationality | Team | Annual Salary |
| Rahul Dravid | Indian | India | $1.17 million |
| Andrew McDonald | Australian | Australia | $1 million  |
| Brendon McCullum | New Zealander | England | $650,000 |
| Mickey Arthur | South African | Sri Lanka | $480,000  |
| Saqlain Mushtaq | Pakistani | Pakistan  | $250,000 |
| Gary Stead | New Zealand | New Zealand | $240,000 |
| Russell Domingo | South African | Bangladesh | $180,000 |
| Mark Boucher | South African | South Africa | $140,000 |
| Phil Simmons | Trinidadian  | West Indies | $90,000  |
| Lalchand Rajput | Indian | Zimbabwe | $50,000 |
| Lance Klusener | South African | Afghanistan | – |
| Graham Ford | South African | Ireland | – |
| Ryan Campbell | Australian | Netherlands | $35,000 |
We may earn a commission if you make a purchase, at no additional cost to you.
Rahul Dravid- India
As of 2021, Rahul Dravid being the highest paid cricket coach in the world. By replacing Ravi Shastri, Rahul has taken over the post of Indian Cricket head coach. From then to now the achievement is not a few. He plates an important role and becomes a successful coach in the team. He earns INR 9.5 to 10 CRORES in fiscal year, which is the figure of $1.17 million. 
Andrew McDonald- Australia
Australian head coach, Justin Langer, is paid approx. $1 million per year.  The former allrounder Australian cricketer who is appointed as the Australian head coach recently. McDonald is not a new face in coaching and has gathered plenty of experience by managing various domestic sides. 
Brendon McCullum-England
Brendon McCullum is the third highest-paid coach in the current period. He was a former Kiwi wicket-keeper batsman and captain. In 2022, he joined the England team as head coach of the test side. He has previously managed IPL side KKR. His annual salary is about $650,000. 
Mickey Arthur- Sri Lanka
Former South African cricketer, Mickey Arthur is the head coach of Sri Lanka national cricket team. As a team manager his salary is $480,000 per year. Before joining the side he was the coach of the Pakistan cricket team. Above all, it can be said that the 52 years old is damn successful. Along with the annual compensation he is top fourth highest paid cricket coach in the world. Arthur was the coach of South Africa until he jumped to Australia in 2010. With the Australian Cricket team he passed three successful years. However, the guy has a very decent coaching career. 
Saqlain Mushtaq- Pakistan
Saqlain Mushtaq presently holding the coaching sector of the Pakistan national team. By replacing Misbah Ul Haq the former pakistan spinner joined the side this year. At present hereceives $250,000 per year as annual salary. However, the 46 years old being the 5th most highest paid cricket coach in the world.
As of 2022, we collect all the salary information. The sources of the information are trusted and believable. However, cricket coaches are paid as their performances and team success. The responsibility of the post is full of risk. They have to make decisions and some other activities. They really deserve a good salary for their duty. HOW MUCH DO CRICKET UMPIRES GET PAID? (MATCH FEE).