DIRECTV STREAM Pricing: Plans, Free Trial Info, More (2022)
|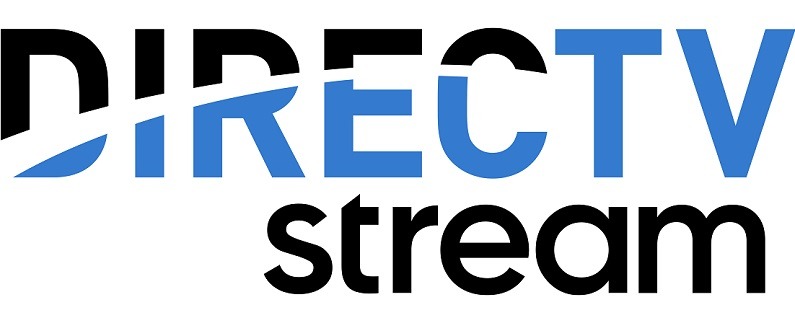 Are you looking for an alternative to traditional cable services? Wondering if DIRECTV STREAM pricing and plans are worth the money and will help you save?
DIRECTV STREAM is a robust streaming platform with many packages, and channels and is free of any hidden fees or contracts.
It has a sleek interface with a simple set-up process, making it a very user-friendly cable alternative. DIRECTV STREAM offers unlimited cloud DVR storage, live news, and sports and can be used on most platforms.
One of the best features of DIRECTV STREAM is that each of the four packages allows for an unlimited number of simultaneous streams on your different devices within the same home. It's a great feature for families, as each member can set up their own profile and customize it.
Our guide below takes a look into DIRECTV STREAM pricing and plans being offered in 2022. We're sharing all the information about the packages offered, various channels, essential details, the cost, and more. Upon finishing our guide, you'll be able to choose which DIRECTV STREAM plan, if any, is right for you.
Each of the four plans offered by DIRECTV STREAM offers new customers a 5-day free trial. During this time, viewers can explore the platform and get a feel for the available channels and content.
Let's get started with our DIRECTV STREAM 2022 pricing overview…
How much does DIRECTV STREAM cost in 2022?
The most affordable package from DIRECTV STREAM is $69.99/month. The most expensive package is $149.99/month. There are two plans in between as well.
DIRECTV STREAM offers four plans in total with a huge range of channels. It works great as a sports streaming service or just a streaming app that has something for everyone in your family.
Each plan includes unlimited cloud DVR storage and the option to record from multiple channels and watch either at home or through the app.
DIRECTV STREAM is user-friendly and available on common streaming devices like Chromecast, AppleTv, and Android devices.
Each DIRECTV STREAM plan includes:
5-day free trial
Library of exciting and captivating content
Includes popular networks like Nickelodeon, ESPN, HGTV
Access to add-on premium channels
Easy-to-use app
Continue reading to find out the details for each plan offered by Directv and what the differences are between them. Then, we'll dish the details about some of the most popular questions about this streaming service.
Entertainment Package – $54.99/mth for 2 months then $69.99/mth
The entertainment package offered by DIRECTV STREAM is comprised of more than 65 channels. It includes unlimited cloud DVR storage space and the ability to record from three channels simultaneously. The entertainment package includes the following channels and more: Animal Planet, BBC America, Cartoon Network, CNBC, TBS, Univision, Freeform, Discovery Channel, Disney Junior, Food Network, Hallmark Channel, HGTV, Lifetime, and National Geographic. The entertainment package is a perfect starting package as it has something for everyone. There is an excellent variety of family, lifestyle, news, and sports content.
Choice Package – $74.99/mth for 2 months then $89.99/mth
The choice package is an excellent package offered by  DIRECTV STREAM. It is ideal for sports fanatics and families and comprises more than 90 channels. The choice package includes all of the channels in the entertainment package mentioned above and the MLB network, NBA TV, BTN, Nick JR, and even more. It's a comprehensive package with a ton of channel options!
Ultimate Package – $89.99/mth for 2 months then $104.99/mth
DIRECTV STREAM ultimate package is a huge package and is ideal for everyone. This plan includes everything from the choice plan and more. The ultimate plan includes more than 130 channels. Some popular channels include Oxygen, Starz, Encore, and NHL Network.
Premier Package – $134.99/mth for two months, then $149.99/mth after
The premier package is DIRECTV STREAMs' most robust package. It has the most channels and popular networks like HBO Max and Cinemax. The premier package is comprised of more than 140 channels.
The Premium Channels
DIRECTV STREAM offers a selection of premium channels for a small cost each month. These can be added to the customers' package. DIRECTV STREAM offers the following premium channels:
HBO Max – $14.99/mth
Cinemax – $11/mth
SHOWTIME – $11/mth
Starz – $11/mth
Epix – $6/mth
Movies Extra Pack – $5/mth
Who is DIRECTV STREAM best suited for?
DIRECTV STREAM is a great option for anyone looking to cut the traditional cable cord. It is available on a wide variety of devices and offers users an easy-to-use interface. DIRECTV STREAM includes an excellent variety of sports and lifestyle content. In addition, the streaming service offers a good variety of premium add-on channels.
DIRECTV STREAM Cost Q&A
What makes DIRECTV STREAM different than traditional cable services?
DIRECTV STREAM offers customers a massive amount of channels and networks without any contracts or hidden fees. In addition, viewers can enjoy an unlimited amount of cloud DVR storage.
What devices are compatible with DIRECTV STREAM?
DIRECTV STREAM is available on a considerable amount of devices. A few examples are Roku, Amazon Fire TV stick, most Samsung devices, Apple TV, and Chromecast.
How many devices can stream DIRECTV STREAM simultaneously?
DIRECTV STREAM can be used on unlimited devices under the same home internet or up to 3 simultaneous streams when outside of your home.
Is there a DIRECTV STREAM free trial?
Yes, you can try DIRECTV STREAM free for 5 days.
Is DIRECTV STREAM worth it?
If you're looking for various package options with popular networks, DIRECTV STREAM is worth it.
The DIRECTV STREAM channel lineup is huge, there's unlimited DVR storage, and it includes entertainment suitable for everyone — all starting at $69.99 a month with no contract. That's way cheaper than cable or satellite TV.
Still want to learn more? Check out our full DIRECTV STREAM review for all of our thoughts on the pros and cons of the platform.
Click here to try DIRECTV STREAM free for 5 days.
Have any more questions about our DIRECTV STREAM pricing guide? Just leave a comment below and we'll help you out.