The 2022 PSL will be the seventh season of the Pakistan Super League. There will be world-class all-rounders, batsmen, bowlers, and fielders as participants of the Pakistan Super League 2022. The league is based in the Pakistan Cricket Board office in Lahore.
The PSL follows the double round-robin format. Every team plays each other twice and the top four advance to the Playoffs. All the teams will play the 34 total matches. The first cricket match will take place on 14th February 2022, and the date of the final cricket match is 17th March 2022 representing six cities in Pakistan.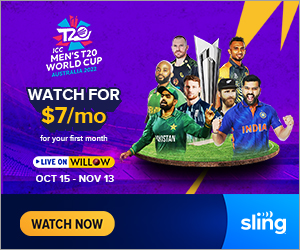 The PSL follows the rules and regulations dictated by the International Cricket Council. According to the rules In the group stage, two points are awarded for a win, one for a no-result and none for a loss. Depending on situations a super over is used to determine the match-winner. If the super over is not possible or the result of the over is a tie. The winner of the match is the team that finished in the highest league position at the end of the regular season.
In the group stage ranks of teams is determined by points, those rules are :
A higher number of points
If equal, better run rate
If equal, the highest number of wins
If equal, fewest losses
If still equal, the results of head to head meeting
As we all are facing the pandemic, we know that this affects the original flow of the system. So the prize money for the PSL 2022 could be different from the previous year. As the official prize money list of PSL 2022 hasn't been published yet. So take a look at the estimated prize money of PSL 2022
We may earn a commission if you make a purchase, at no additional cost to you.
Prize money OF PSL 2022
| | |
| --- | --- |
| Stage | Amount |
| Champion | $500K (PKR 8.82 Crores) |
| Runner Up | $200K (PKR 3.50 Crores) |
| 3rd Place | $76K (PKR 1.34 Crores) |
| 4th Place | $44K (PKR 77 Lakhs) |
| Man of the Match | $4.5K (PKR 8 Lakhs) |
| Player of tournament | $20K (PKR 35 Lakhs) |
| Leading Runs Scorer | $20K (PKR 35 Lakhs) |
| Leading Wickets Taker | $20K (PKR 35 Lakhs) |
PSL 2021 will offer total prize money of $1 million (INR 7.5 crores approx). The winners of the tournament will collect a cheque of $500K (PKR 8.82 Crores approx), while the runner-up will receive a cheque of $200K (PKR 3.50 Crores) approx). There will be a number of other cash awards, including $4,500 (INR 3.35 lakhs approx) each to all the 34 matches. Besides, $80K (INR 60 lakhs approx) will be equally distributed to the player of the tournament, best batsman, best bowler and spirit of cricket award winner.
As soon as the official prize money information gets out we will update it here, So stay tuned.