ICC Women's T20 World Cup 2023 Prize Money
|
The ICC Women's T20 World Cup is the two-year international championship for women's Twenty20 International cricket. This championship held every two years. The event is organized by the sport's governing body, the International Cricket Council. It is scheduled to be the eighth edition of the ICC Women's T20 World Cup tournament and scheduled to be held in South Africa. The International Cricket Council (ICC) announced that the tournament had been moved from its original slot at the end of 2022 to February 2023.
The qualification process of the tournament was officially declared In December 2020. Seven places were determined by the top eight teams of the ICC Women's T20 rankings, with the host country and two qualifiers joining them in the tournament. The tournament follows on some facts if there's equal points. Teams are sorted by their best performance, then winning percentage, then (if equal) by alphabetical order. Wins in tied matches by super overs are considered half a win regardless of the result. The win percentage excludes no results and counts ties (irrespective of a tiebreaker) as half a win.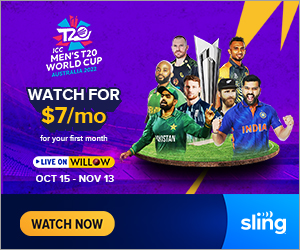 The ICC incomes money from the tournaments they organize. ICC's main sources of income are sponsorships and television broadcasting rights. They collect a huge amount of money by selling rights to television companies.
In 2020 the prize money amount was 5 times bigger than the previous competition. Which was almost 320% increase compared to 2018. ICC Chief Executive Manu Sawhney said this move has been made by ICC in an effort to "build a long-term sustainable foundation for women's cricket". The official prize money list is yet to be published. this list is an estimation based on previous tournament prize money.
We may earn a commission if you make a purchase, at no additional cost to you.
ICC T20 Women's world cup 2023 Prize money
| | | |
| --- | --- | --- |
| Stage | Summary | Amount |
| Winners | 1 Team | $1 million |
| Runner-ups | 1 Team (Losing finalist) | $500,000 |
| Semi-Finalist | 4 teams (each losing semi-finalist) | $165,000 |
| Quarter Finalist | 8 Teams (4 losing teams) | $80,000 |
| Group Stage Winner | Knockout | $30,000 |
| Group Stage Losing | Qualified for Quarter Finals | $20,000 |
The winning team will receive $1 million with the losing finalist team receiving $500,000. 4 teams that reach the semi-final will bag $165,000 each. The 8 teams reaching the quarterfinal will receive an amount of $80,000 and group stage winners will get $30,000. The group stage losing teams who were qualified for quarterfinals receive $20,000.