ICC T20 World Cup 2022 Prize Money
|
The ICC T20 Men's World Cup is the international championship of Twenty20 International cricket. This championship held every two years. But due to the COVID-19 pandemic, the event was postponed in 2021 season. Before changing the schedule the tournament was to be held in Australia from 18 October to 15 November 2020. The 2022 tournament will be the eighth ICC Men's T20 World Cup tournament which will be played in October and November 2022 in Australia. Hosts Australia are also the defending champions
According to the ICC media release, the acting Chairman of ICC Imran Khwaja said: "Over the last few months as we have considered how we return to staging global events, our number one priority has been to protect the health and safety of everyone involved in ICC events. ICC Chief Executive Manu Sawhney said: "We will now proceed as planned with the Men's T20 World Cup 2021 in India and host the 2022 edition in Australia."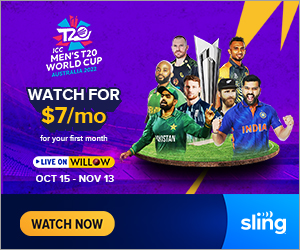 The ICC incomes money from these tournaments they organize. ICC's main sources of income are sponsorships and television broadcasting rights. They collect a huge amount of money by selling rights to television companies.
The tournament currently consists of 16 teams, the top ten teams from the rankings at the given deadline and six other teams chosen through the T20 World Cup Qualifier. The ICC T20 Men's World Cup 2022 is scheduled to be the eighth ICC Men's T20 World Cup tournament.
Here's a list of prize money distribution. The prize can be changed depending on the situation and ICC decisions.
We may earn a commission if you make a purchase, at no additional cost to you.
 Prize Money of ICC T20 Men's world cup 2022
| | |
| --- | --- |
| Stage | Prize Money |
| Champion | $1.6 million |
| Runner up | $800k |
| Losing Semi-Finalist (2) | $400,000 per team |
| Super 12 wins (30) | $40,000 per match |
| Eliminated from Super 12 (8) | $70,000 per team |
| Qualifying round wins (12) | $40,000 per match |
| Eliminated from qualifying round (4) | $40,000 per team |
The Champion will receive an amount of $1.6 million following the runners-up gets $800k. Two losing semi-finalist will receive $4000,000 per team. The player with the highest run and wicket will earn $100,000 and the player who is selected for the man of the tournament will earn $100,000.The winning team players won't receive any prize money share it will go to the cricket development. The players receive only the match award and cash bonus from the sponsor.