CPL T20 Prize Money 2022
|
The CPL is an annual Twenty20 cricket tournament held in the Caribbean. The 2022 CPL will be the 10th season of the Caribbean Premier League. It was created in 2013 and replaced the Caribbean Twenty20 as the premier Twenty20 competition in the Caribbean. Total 6 teams participate in the league and 34 matches will be played. Among all the league IPL is the most famous but the thrill of T20 goes through the CPL too. People enjoy the thrill, the paly. It is regarded as the fifth most popular short-form cricket competition after IPL, BBL, Ram Slam and PSL.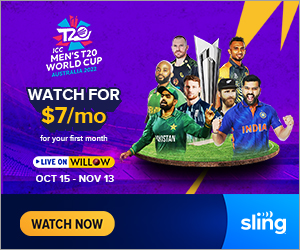 The Caribbean Premier League teams receive big cash prizes from the sponsors. Which does not include the actual prize money. CPL recently signed deals with top cricket TV channels. A fixed amount of TV prize money invested in the development of cricket. The CPL also sells their TV rights to channels like all other leagues. From selling the rights and stadium entry collection they bags a huge amount.
6 teams participate in CPL and they are divided into a group stage and a knockout stage. In the group stage, the teams each play ten matches overall which includes 3 home matches. All six teams are co-located at a single playing site for five sequential matches of the tournament then the whole tournament moves to a new location for five more games. The playoff stage includes two semi-finals and a final to determine the winner of the tournament.
The tournament includes six franchises with 15 contracted players each, including a maximum of five international players and four players under the age of 23. One local and one international franchise player plays in each team.
We may earn a commission if you make a purchase, at no additional cost to you.
CPL 2022 Prize money
| | |
| --- | --- |
| Stage | Amount |
| Champion | $1 million |
| Runners-up | $660,000 |
| 3rd Place | $250,000 |
| 4th Place | $100,000 |
| Players prize money | $150,000 |
| Longest Sixes Prize | $5,000 |
| Total | 2.16 million |
The total amount of the Caribbean Premier League prize money is around 2.16 million. The winners of the tournament will collect a cheque of $1 million, while the runner-up who lost the final match will receive a cheque of $660,000. There's no right information about the 3rd and 4th standings prize money distribution. The above prize money list is the same as the previous one. The value could be changed depending on the situation. El Dorado Rum sponsors the tournament's Catch of the Match award. Who makes a thrilling catch, one player in each game gets the award.